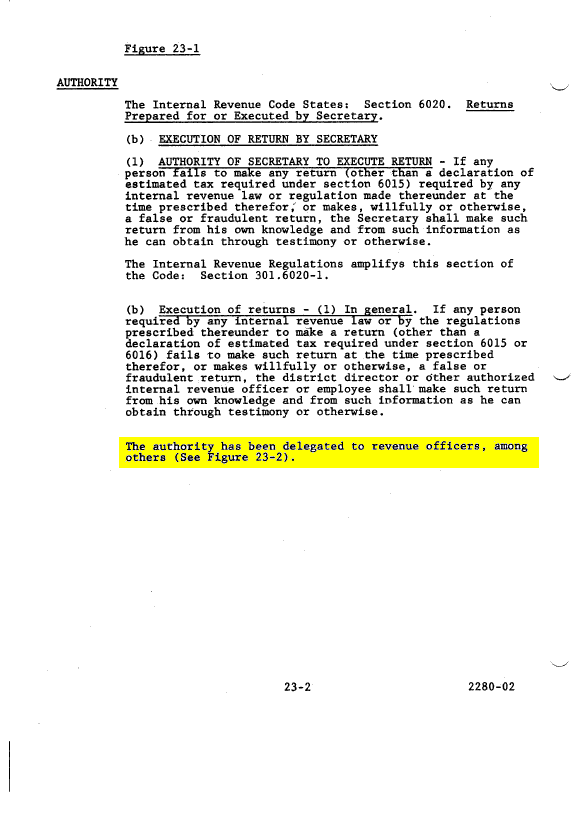 It speaks for itself so far, However I must give you this caveat (A warning or caution; qualification or explanation): "

If the law don't say so, it ain't so.

" Don't make the mistake of reading into the law, that which is

NOT

in the law. "

The authority has been delegated to revenue officers, among others...

" which makes sense, since this is a "revenue officer" training lesson. Shall we look at Figure 23-2 on the next page?