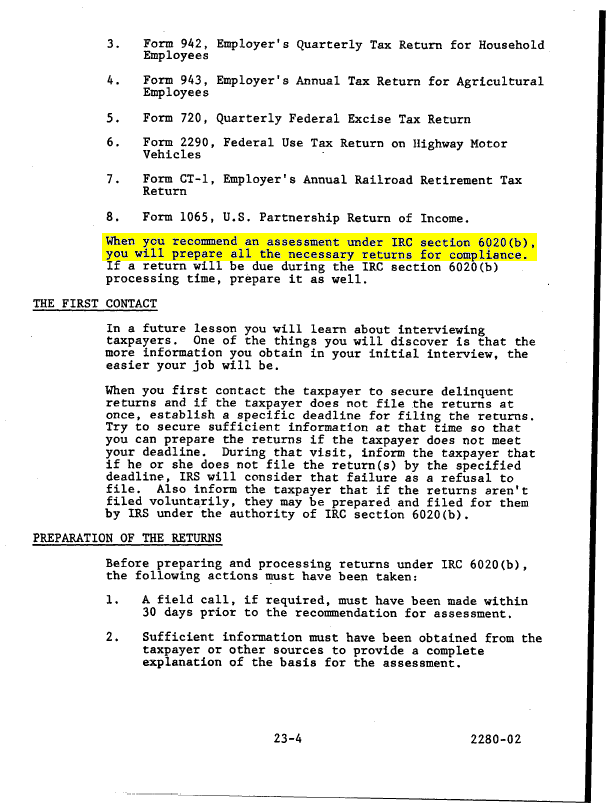 "

When you recommend an assessment under IRC 6020(b), you will prepare all the necessary returns for compliance.

" I have absolutely no doubt that a revenue officer is authorized to execute Forms 940, 941, 942, 943, 720, 2290, CT-1, & 1065.

However, I see no such authority to execute Form 1040. In my searches for information relative to this topic, I have found legal gobbledegook that looks like nothing more than an attempt to do and end run around the simple fact that there appears to be no authority specific to a revenue officer to fill out a form 1040 and sign it under penalties of perjury.

Now let us take a look at Lesson 25, Referrals.