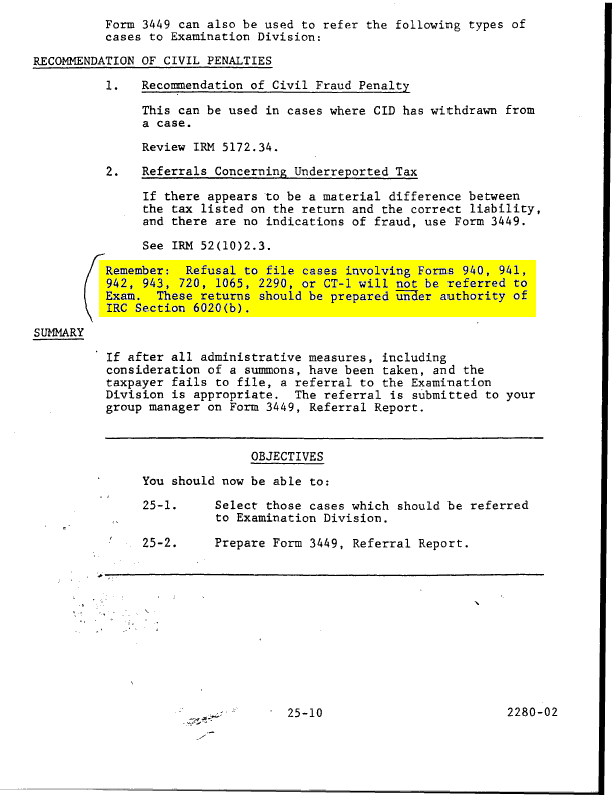 "

Remember: Refusal to file cases involving Forms 940, 941, 942, 943, 720, 1065, 2290, or CT-1 will

not

be referred to Exam. These returns should be prepared under authority of IRC Secton 6020(b).

"

Okay. I'll admit to being confused. A revenue officer can not prepare and execute a Form 1040 because of Constitutional Issues, So referring a Form 1040 alleged delinquency to Exam makes those Constitutional Issues evaporate in what way? How do the people in Exam get around the Constitutional Issues that so impede the revenue officers?

They can't legally unless they can force you to "volunteer" to a direct - unapportioned tax.